LEVERAGE MASTER DIGI - DIGI PRO
---
Why Master Digi Bowling Machine?
Robust construction coupled with cutting edge technology:

 Leverage Master Digi is engineered for relentless ball throwing. To take the unsparing impact from the continuously fed leather cricket balls, a Cricket Bowling Machine should have highly durable and powerful motors. At the same time, these motors should not be bulky to make the machine heavy. Our proprietary optimization technique makes the motor to deliver maximum power compared to other motors with the same specifications.

Advanced algorithms coded in the firmware program combined with the sophisticated microcontrollers are used for the precision (less than one RPM error) control of the motors.

Long term ball throwing accuracy of a bowling machine depends on a few crucial aspects.

Leverage uses the proprietory Polyurethane compound for the sleeve of the wheels. These wheels withstand harsher environmental temperatures, optimized elastic recovery and uniform hardness to throw the leather balls repeatedly with the same precision at given RPM. Leverage bowling machine wheels are perfectly balanced and aligned to deliver a long term optimal performance.


Easy to operate


Sensor driven wheels


Advanced digital operations


Easy to install


Highly portable


Speed upto 160kmph


Compatible with auto feeder


Build your own cricket simulator


Ideally suitable for Malls, Events , Recreation & Coaching Camps


Bowls all kinds of deliveries like inswing, outswing, legspin and offspin


SDK available for customisation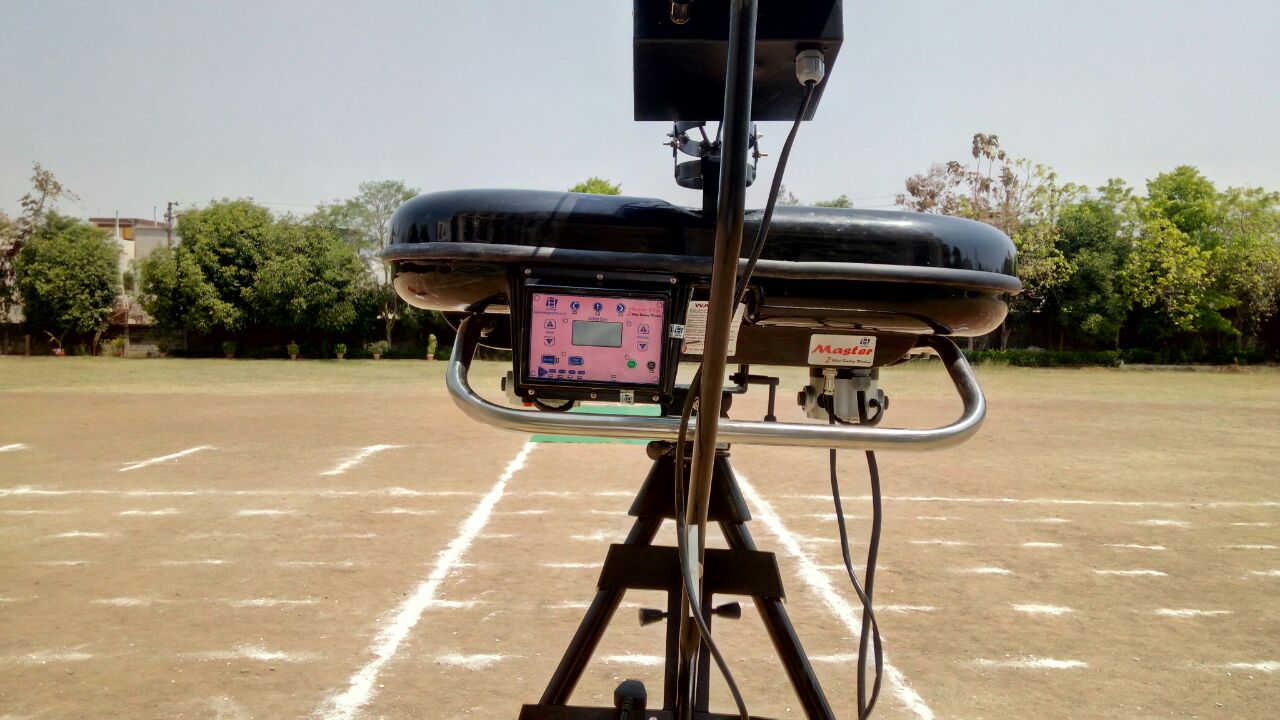 Master Digi Models
| Features | Basic | Plus | Pro |
| --- | --- | --- | --- |
| Speed | 160 | 160 | 160 |
| Swing Levels | 5 | 10 | 10 |
| Random | ✘ | ✔ | ✔ |
| Match Pratice | ✘ | ✔ | ✔ |
| Match Situation | ✘ | ✔ | ✔ |
| Ball Counter | ✘ | ✔ | ✔ |
| Battery Compatible | ✘ | ✘ | ✔ |
| Autofeeder Compatible | ✘ | ✘ | ✔ |